Leadership & Revival Seminar 2016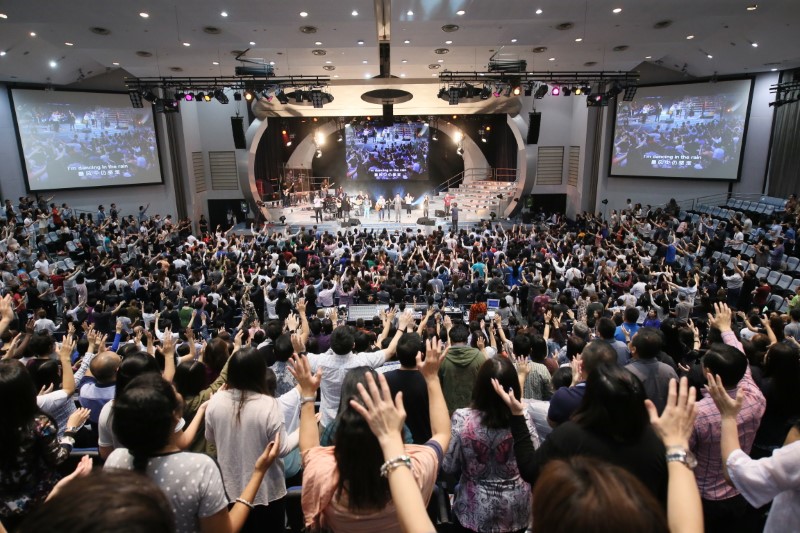 "God has given me some fresh insights into Home Cell Group Leadership & Soul-winning," read Pastor Kong Hee's social media profiles.
By Josephine Sitorus
This formed the premise for the Leadership & Revival Seminar held on 22 and 23 March 2016, the second and third official school days of the School of Theology's new school year. Gathering at Jurong West Basement 4, people came as early as 7 a.m. to pray and seek God at the start of the day. More than 300 leaders from both City Harvest Church Singapore and other affiliate and associate churches attended this event.
In the 30-hour seminar, Pastor Kong spoke to the leaders about the importance of having strong leadership in the church, relating it to church growth and revival.
He kicked off the first session by reminding them of the Great Commandment: loving God wholeheartedly, loving people fervently. "Everything we do, every vision we have, must be based on loving God and loving souls."
He went on to expound what loving people means: "How does God show His love for people? God so loved the world He gave His only begotten Son. God shows His love by saving people." The founder and senior pastor of CHC stressed that winning souls is the expression of loving God and loving people.
"Soul-winning is the primary purpose of God and the church," Pastor Kong then concluded.
Kong revealed that the key to church growth and revival is found in the home cell group systems. "Cell group leaders must be qualified and anointed to serve and lead their members," he told the people, "Everything rises and falls on leadership."
During the night session, Pastor Kong spent some time appreciating the CHC leaders, who tirelessly served in past years, despite the ongoing trial involving some of the church leaders.
To do this, he gave every cell group leader in CHC a surprise gift from him and his wife, Sun Ho. The gift was a printout of Pastor Kong's favorite photo of the church, a photo taken of the church when it first moved into Suntec Singapore. "You made this happen," he thanked the leaders.
On the second day of the conference, Pastor Kong continued to share the importance of having strong leadership in the church, and the 12 qualities that every cell group leader must have.
One important trait the cell group leader must have is loyalty, Pastor Kong shared. Cell group leaders must not just love the mission or the vision of the pastor, they must love the pastor himself. "The leaders were meant to carry [their pastor]'s burden. To bear his burden, his leaders must have a love for the man."
At the end of the day, he shared, "A strong church is dependent on good leadership and committed cell group leaders. When the pastor, cell group leaders and members are united in Spirit, values and mission, the church will move like a sharp plow in the harvest field!"
The following was the schedule for the 2-day seminar:
DAY 1
07:00 – 08:00 Morning Prayer Meeting
08:45 – 09:15 Praise & Worship
09:15 – 09:55 Session 1 – Church Growth & Revival
10:10 – 10:50 Session 2 – The Urgency of Soul-winning
11:05 – 11:45 Session 3 – Successful Home Cell Groups
12:00 – 13:00 Session 4 – The Caring System
20:00 – 22:30 Night session
DAY 2
07:00 – 08:00 Morning Prayer Meeting
08:45 – 09:15 Praise & Worship
09:15 – 10:50 Session 5 – The Cell Group Leader
11:05 – 12:40 Session 6 – Counselling in Home Cell Groups
12:40 – 13:00 Photo-taking